THE STEPS TO SELLING YOUR HOME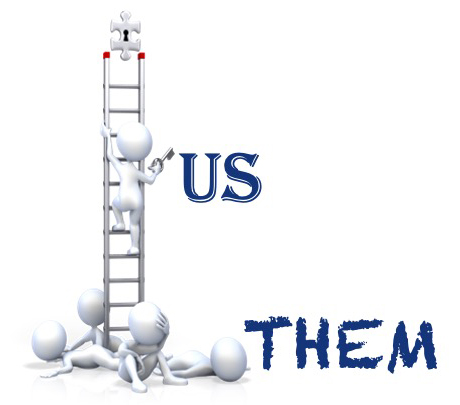 If you are thinking of selling your home, you may be looking forward to moving up to a new home or focusing on a new journey with a move across country. You may be reluctant to leave your memories behind or eager to start new and exciting adventures. Remember, we're here to help you with any of your needs. Call or email us today!
KNOW YOUR MOTIVATION FOR SELLING
Know why you're selling before you do so, what's your reason for wanting to sell? Selling a home requires commitment, otherwise you can come to regret it later on. Be sure to compare the pros and cons of selling before you decide to do so.
PREPARE PAPERS AND FINANCES
Chances are you may still need to put some more into your home before you can sell it, so be sure to evaluate your budget and finances. You'll need to keep in mind transaction costs and any remaining equity on the home. Have any and all necessary documents collected and ready to go in a place easily accessible for you. Selling your home is a big endeavor so it's best to keep as organized as possible.
HAVE A HOME EVALUATION
Take a look at your property and take note of its current condition. You may have an emotional and memorial attachment to the home, but to buyers it's just another property. You should take care to clean up and refine your home as much as possible for potential buyers; some issues you may not see as such could very well turn off a buyer.
There's always some work that needs to be done if you want to sell your home for maximum profit. An agent can help with ideas for home improvements, which can range from just removing clutter to room renovation.
You may want to consider a property inspection for your home early on. A home inspection will help find issues you would need to address before you can close on your home early on, helping you to save on both time and money in the long haul. It is important to keep in mind that regardless of if you get one early, you will have to get a property inspection done before closing the home. For this reason, you may decide against getting one so early. The decision is yours.
SHAPE UP YOUR HOME
As mentioned, a few times, it's a good (and necessary) idea to make your home look as desirable as possible to potential buyers. Even if you think of skipping this and just taking less for your home, there's a good chance you'll lose a lot of potential offers. Take the time to clean the interior and paint any walls that need it and take care to make sure the outside is presentable, and the landscape taken care of. You'll want to remove personal items as well; they may get in the way of the buyer envisioning themselves in the home. It's very important to fix anything broken and keep up with the maintenance of the home. Do what you can to create a warm, welcoming environment and show off the home in the best way possible.
FIND THE RIGHT REAL ESTATE AGENT
You may want to sell your home without the help of an agent, but it's a better idea to find the right agent to help. While you can save about 6 percent the real estate commission costs by selling yourself, you lose access to a valuable pool of information in a rapidly changing field. There's also the chance of potential homebuyers wanted the home for less due to not having a selling agent that needs to be paid.
You'll want an agent who can showcase your home in all kinds of ways. We at Coldwell Banker Professionals can help share your home through our social media, as well as the agents own social media. It's important to share that you're selling on your own social media too, that raises the chance of the home getting spotted and picked up.
SET A PRICE FOR YOUR HOME
The price of your home will affect how quickly it can sell (depending on the market). Don't overprice the home, even if you're willing to negotiate down. Many buyers won't even look if the listed price is too far out of their budget. Take a look at the prices of similar properties that have sold in the area, the supply and demand, and the market value of the home. At Coldwell Banker Professionals we can provide a Comparative Market Analysis (CMA) that will give you information on the comparable sales and other similar houses currently on the market. From here you can decide the best way to price your home. Be sure to get input from your agent as well, they'll have a good idea of what's a good price and what won't get a second glance.
If you need to sell the home very quickly, it's worth setting the home as a lower price. You may end up with a bit of loss on what you could get for it, but you will save on time you might not be able to afford to lose.
SHOWING YOUR HOME
After pricing you'll soon start getting showing requests. At this point you should have already taken care of any cleaning, repairing, and sprucing up needed for the home, so it'll be pretty easy to prepare for a showing.
Be sure to protect any and all private information. Store valuables and personal information out of sight to keep it safe. If there are any pets in the home, remove them and any of their belongings from the home for the showing. A potential buyer shouldn't be able to tell a pet lives in the home. Most importantly, be prepared to leave when the home is shown. A potential buyer may very well feel uncomfortable looking into rooms and closets with the homeowner there and may also not want to discuss the home in detail with the owner present. This is another reason why it's beneficial to have an agent assist in the process, as to be able to show the home for you.
NEGOTIATE OFFERS
You can accept or deny any offer given on your home, or even make a counter-offer. Keep in mind that an offer doesn't become binding until both parties agree and sign an 'offer to purchase' contract. Even then the deal is still subject to contingencies within, so it's important to keep on top of things even still. A contract should include an expiration date, purchase price, initial deposit, down payment, financing terms and contingencies, warranties and fees, and a clause for the buyer to do a walkthrough inspection of the home within 24 hours of closing. These are the minimum requirements for a well written contract, and more can be added as needed.
PREPARE FOR THE CLOSING
Once a buyer's offer is accepted, the paperwork begins. There will be permits, property records, mortgages, and more paperwork for the home to handle. There are quite a few procedures that need to be done before you can fully finish closing your home. Such procedures include a home inspection, title search, property survey, and the final walkthrough allowed to the buyer 24 hours prior to closing. When all the procedures are finished, the paperwork filed, and the signatures given, your home will then be officially sold.
5 Considerations for Valuing Your Home
One of the hardest parts of putting your home on the market is determining how much the property is worth. Pricing your home properly is essential. If you set the price too high you risk having the home sit on the market for months while strangers troop through open house after open house. If you price the home too low, you will get a quick sale, but you will also miss out on thousands of extra dollars in profit.
Determining a fair price for your home means looking at a number of factors and taking a number of things into consideration. Here are 5 of the top considerations for valuing your home.
#1. The Size of the Lot
The size of the lot is a big consideration for buyers. If your home includes a larger than average lot or additional acreage, be sure the brochures and other marketing materials prominently highlight that fact.
A large lot means a big back yard for growing families, and space to move around for young couples. All other things being equal, a home with a large lot will fetch more than a similar one with a smaller lot.
#2. The Condition of the Home
The condition of the home will obviously have a large impact on its value. If your home needs a lot of repairs, you will need to take that into consideration when setting a price. Sometimes it is worth spending a few thousand dollars on repairs and upgrades in exchange for a higher asking price.
Likewise, a home in excellent condition will likely fetch a higher price, so make sure the Realtor® knows about any recent upgrades or renovations. Things like a new roof, a remodeled kitchen or bathroom and an updating heating and air conditioning system can make the home more sellable and increase its resale value.
#3. The Presence of Desirable Amenities
If your home is packed with amenities buyers crave, you can probably get a premium price when you put the house on the market. Some of these in-demand amenities include granite countertops, stainless steel appliances, steam showers, hot tubs and extra storage.
If you are selling an older home, making a few strategic upgrades now could boost the sale price substantially. Just research the cost of the upgrade and compare it to the increase in resale value that could result.
#4. Comparable Sales
Knowing what other homes in your area have sold for is essential, and a great way to accurately value your home. You can use a number of online resources to check the sale prices of neighboring properties, but your real estate agent will have access to even more information. Always ask your Realtor® to check comparable sales, and keep checking those sales as you set the asking price.
#5. The Current Real Estate Market
This one is out of your control, but it is still important. The current state of the real estate market will have a profound impact on home prices, and you should take it into consideration when pricing your home.
If you are lucky enough to be selling in a hot market, you will probably be able to fetch top dollar for your home. If the marketing is softening, or worse yet, collapsing, you may need to adjust the price lower to attract a qualified buyer.